Testimonials for The Mudcastle
"Once again, thanks so much to you and Kevin for the fantastic weekend. It really was one that'll go down in the history books. You are amazing hosts. (recent birthday celebration)
Garry de Gaia
"Thank you Glenys and Kevin, fabulous hosts as always, team from Ziblings Catering-yummy night out. Wonderful local produce!!! Brilliant company of course"
Debbie Win
"Ross and I attended your Mid Winter Feast last night. Just wanted to say that we had a great time. The food was amazing and we loved the tour of the castle. We were on a table with 2 other couples who were so nice and the conversation flowed really well. Hopefully it won't be too long before we visit you again!"
Sue Savile
"Fabulous night out at The Mudcastle...Dovedale was well represented. Thank you Glenys and Kevin"
Cath & Ash Peter
"Thank you for a GREAT night, Glenys: we had a blast. Food was unfussy, and lovely. Tania was lovely. Your bar service was superb. And I cannot believe we nanas got home at midnight from a dinner function (and were the last to leave). Happy to do that again!"
Sam Young
Dear Glenys & Kevin
I read the article in the Tasman Leader about the Mudcastle being named one of the 10 dream wedding destinations world-wide and wanted to warmly congratulate you both on such a wonderful accolade. I am very aware it has come as a result of a lot of planning and hard work over many years and it does you both a great deal of credit. My warmest congratulations and all the very best for the future."
Maureen Pugh National MP
Dear Glenys & Kevin,
"The word is out and our wedding was top tier for all attendees. It was beyond perfect and all of that was down to you. Thank you for allowing our mob of Aussies and West Coasters to invade your house,for the patience and kindness you had with us all night and for putting up with us well into the wee hours. The venue and you as hosts were unbelievable and gave us a day we will cherish forever."
Sam & Janelle Loveridge
"Hi Glenys,
How have you been? Humphrey and I have been continue traveling the world and we're currently in Malaysia. Humphrey's brother, has sent us some photos from our wedding and we wanted to share them with you. They really did turn out fantastic. Please feel free to show these photos to your potential guests if you want to give them some ideas of what their special day might look like! We really had a great time and it was the best day of our lives. Thank you again for everything you and Kevin did to make it so special!"
Sally & Humprey
"We had a perfect day and couldn't imagine having our wedding anywhere else, The Mudcastle is a fabulous venue. All our guests commented on the lovely setting. Thanks again." 
Fiona & Chris McGlinchey
"The greatest of hosts plus the most romantic venue equals the "perfect" wedding. Thank you!" 
Allan & Barbara Stevens
"We have great memories of our stay at the mud castle we talk about it often. Don't forget if you are coming over the ditch you are welcome to visit & stay at our humble abode it is not a castle LOL . But I am sure you will be comfortable."
Mick & Sharon Applebee
"Thank you again so much for being lovely hosts and letting us use your beautiful home for our wedding."
Zoe & Michael Hughes
"I had the pleasure of coming to the wedding of a good friend several months ago. I said at the time that I would write a note to you about my time at The Mudcastle because I talked to you both before we left that night. I loved the way that the castle had many little cosy places to talk with friends away from the larger parts of the venue - you could still hear what was happening but have some quietness so you could enjoy talking together in small groups. I loved the way that you catered for the children who were there - they were really happy and if they wanted to be noisy, they had other places they could enjoy themselves in without being too noisy in the reception. You even thought to put little chocolate bites out for them and they, along with everyone else were fascinated with the ice swans - really different and gorgeous! The food was absolutely magnificent and that roast beef was out of this world - so tender, cooked perfectly and very full of flavour. The dessert was amazing - I could not fault the catering. There was a very homely feeling about the place and when the meals were served from your lovely large open kitchen you just felt so at home. All your staff were extremely helpful and friendly at all times. Thanks so much for such a special night.
Angela Potton
"Thank you both SO MUCH for everything you both did to make our Wedding Day so special. We can not tell you enough how grateful we are!! There is not ONE ything we would change for the whole day, even the weather was perfect!! Our guests were also blown away by your hospitality and your beautiful home. One couple even commented they went to hug you Kevin as they thought you were part of the family. We are so blessed and grateful to have had the privilege of spending our special day on and in your home. We have recommended your service and property to everyone we talk to.
We are back home in Brisbane now, back to the reality of work. But we have fantastic memories and photos of our day and will never forget how cool the whole experience was.
Thanks again so much."
Rebekah and Ian Williamson


"We wanted a unique and special venue for our Wedding Reception and we could not have picked better than The Mudcastle. It is so amazing and personal that Glenys and Kevin opened up their beautiful home for us and our guests. They are the best hosts you could ask for and our guests absolutely loved them!
Glenys made the Reception planning process so fun and easy. Her enthusiasm and helpful advice allowed us to put together the Wedding Reception of our dreams! Glenys and Kevin had everything all set up and ready to go on the day and we were able to come in beforehand and add our own personal touches to the tables. It all looked gorgeous!
On the big day, my bridesmaids and I got ready in the Peach Suite while the boys were in the Gold Turret Suite. This along with the vast grounds allowed us to get ready and have photos while not seeing each other before the wedding. We got the most amazing pre-wedding photos in the suites and grounds. I felt like a real princess in a castle!
Our guests arrived at The Mudcastle and spent some time there before we arrived back from our location photos. We were so pleased to arrive and discover that everything was all under control with Kevin and Glenys using their extensive experience to maek sure everything was running smoothly. Our guests were so excited to be in such a unique place and had been kept entertained with tours of the incredible mud-brick castle.
The night went off without a hitch and all our guests had a fantastic time!  after staying in the splendid Gold Turret Suite for our wedding night, we joined our bridal party and parents for a hearty breakfast in the morning. Kevin and Glenys had everything tidied up and served up the most scrumptious breakfast. The perfect end to the perfect wedding!
We definitely recommend The Mudcastle for your wedding! Glenys and Kevin are awesome and go out of their way to help give you your dream wedding."
Jess and Rob Lyver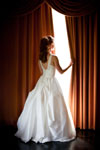 Bride Of the Year Donaldson / Lyver Wedding, Photographer Daron Graham


"What you have, and what you do there is magic Glenys!"
Josie and Kieran Gray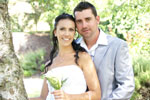 Jelinek /Gray Wedding
Photographer Glenn Bisdee


"Thank you so much for sharing your gorgeous home with us on our wedding day, we couldn't have thought of better hosts. We had an amazing time and have a lot of memories that we will treasure forever."
Lisa and Steve Grace 


"Thankyou so much for your wonderful hospitality & generosity!
What an incredible venue to celebrate our wedding! We will definitely come back to stay on holiday.
The breakfast was incredible & we were overwealmed with the choice!
Thankyou for all the organisation & hard work. We were so pleased with how everything turned out. Thanks so much!"
Natalie and Peter Ling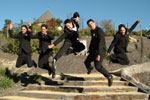 Tuffnell / Neho Wedding
Photographer Melinda Baigent 

"A huge thankyou for helping to make our day so amazing. We didn't have to think of a thing. Great memories - we feel so lucky we had our day at your amazing home."
Kylie and Lorne Maltman 
 
"My name is Crystal Richter and my fiance, Alex Smith, and I have absolutely fallen in love with your Mudcastle!
}We are both from Wellington but after looking at every venue close to home decided to look further away. I found your site off www.venuesearch.co.nz and have not looked at another venue since!"
Crystal Richter and Alex Smith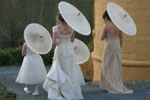 Watson / Mitchell Wedding
Photographer Carrie Watson
"Thank you for meeting with us. Absolutely loved experiencing "The Mudcastle" and the passion you have for what you have both created is obvious and beautiful - it really is a special place. We are really keen on having our celebration at The Mudcastle as it was by far the most unique venue we visited and we could really picture a beautiful and fun atmosphere being created there."
Alison and Nigel Whitton 


"Glenys and Kevin have created a magical place in the heart of the beautiful Moutere landscape that is truly breathtaking. We were organising our wedding from Auckland and right from our first meeting with Glenys and Kevin we had every confidence in their ideas and ability to help make our wedding day unforgettable for us, our family and friends. We were not disappointed, the whole setting was stunning and we and our guests had a day to remember forever. Many, many thanks from David and Alison Park, Mission Bay, Auckland".
David and Alison Park 

"Thankyou very much for all your help organising our wedding. We had a perfect day and couldn't imagine having our wedding anywhere else, The Mudcastle is a fabulous venue. All our guests commented on the lovely setting. Thanks again."
Fiona and Chris McGlinchey
 
A heartfelt thankyou for the wonderful day we had for our daughter Kylies and Christophers wedding. We have been to many weddings and can honestly say that this wedding venue was outstanding. Your help and smooth running and friendliness, humour - all were excellent and the food was top of the range. It really was a magical day and the breakfast the next day was really fun - we just loved and enjoyed the whole thing. THANKYOU! OUR WHOLEHEARTED RECOMMENDATION TO ANYONE."
Paul and Bobbie Ballantine


Thankyou so very much for sharing your magical home with us on Friday 16th March. We had the most perfect day, every minute of it we will treasure always. The Mudcastle is a truely special place and all of our guests have commented on how wonderful it was. I knew from the moment we walked in that it would be the place I would marry. 
Thankyou for your caring guidance throughout Glenys. We will highly recommend you to others."
 Aaron and Estelle Thorpe

"Thank you for providing such a spectacular venue for our special occasion. The Mudcastle and the beautiful grounds provided the perfect backdrop for some stunning photos! Thank you for your friendly & professional manner during the wedding preparations & on our special day. The entire day was hugely memorable for ourselves & our guests."
Steve and Lisa Kitching
 
"You were so helpful to make our day as perfect as it was. The set up was so gorgeous - we were so impressed! You are lovely people & so good at what you do. And, might I add - cook a fantastic breakfast! Thank you so much! We both had the most fun day of our lives and are so glad you were part of it."
Jamie and Shawn Curtayne 

"Thank you for the use of your awesome venue & for being highly efficient and providing us with everything we needed. It was a perfect wedding day and we appreciate all your efforts. Thanks also for the wonderful breakfast the next day. We will be recommending you to everyone!!
Letitia and Danny Hutchinson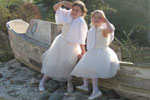 Watson / Mitchell Wedding
Photographer Carrie Watson
"Now that I am back in the UK I can again express our gratitude to you bith for the wonderful day that you provided for Rebecc and Steve's wedding on June 25. Everyone here who has seen our photos of the day has commented on the beauty of the setting and the obvious warmth and intimacy of the occasion. Your sympathetic and generous support throughout the wedding was a vital element of its great success. Thank you again for all you did for us. Very best wishes from a summery (ie. cold and overcast!) England."
David Cook

"Steve and I would like to sincerely thank you for your help and hospitality in organising and hosting our intimate wedding. We couldn't have asked for anything better, it exceeded our expectations. We know everybody who shared our day with us were also overwhelmed with the surroundings, your hospitality and the small details that you created making the day so special.
Thank you once again and we are looking forward to seeing you in a few years for an anniversary!!"
PS Could I be cheeky and ask for the recipe for the treacle bread you made, it was absolutely fantastic!
Rebecca and Steve Hockey
 
"The greatest of hosts plus the most romantic venue equals the "perfect" wedding. Thank you!"
 Allan and Barbara Stevens 


"Thank you. You are amazing people who made our day fantastic. We couldn't have done this without you."
 Dave and Rebecca Oakes 
 
"Just a quick note to say thank you for helping make our wedding day such a success. Everything went just perfectly and we loved every minute of it. All our guests raved about your house and right from the start Johnny & I felt that "The Mudcastle" was a very special place owned by very special people. We appreciate how much effort you both put in to the property and attending to our guests needs. We will most certainly be recommending your services in the future."
Brenda & John Beeby 

"Thank you for our wonderful wedding day. It was perfect - from the beautiful location to all the work you both put in to have it run so smoothly."
 Ian and Anne Shuttleworth