Recommended Suppliers
Remember to say that you have been referred by The Mudcastle in order to receive any preferential pricing that may exist for our clients.
We try to keep this page updated but rely on the various suppliers mentioned to advise us of their changed contact details.
1.Transport - Bridal and Guest
Horses and Carriages

Since Denny Morrison and Peter Harte (my Dad) stopped doing this, we know of no one who provides this service locally, I'm afraid.
Chauffeur Driven Transport Options

Vintage Cars : Unfortunately, unless you happen to know someone who has a vintage car and who is happy to do it for no charge, we understand this is no longer an option unless the driver has a passenger licence and the vehicle in question is warranted to taxi standard. For up to date information on this aspect, contact Gordon Dacombe whose business Autofocus specialises in restoring cars. 547 0444 or email This email address is being protected from spambots. You need JavaScript enabled to view it. 
Corporate Class Cars 1 - 3 Chrysler 300c corporate class cars with professional chauffeurs.
Neil Allan and Dean Mottershead (03) 547 9009 This email address is being protected from spambots. You need JavaScript enabled to view it.
http://www.corporateclasscars.co.nz
Charter Transfers
Nelson Bays Shuttles Ltd. Sonya Bulmer 540 3852 This email address is being protected from spambots. You need JavaScript enabled to view it.(small bus available also)

Nelson Tours and Charters Ltd 2 stretched late model XJ8 Jaguars, 12 seater shuttle van, 30 ft charter launch. Sarah McGregor 03 548 7778 This email address is being protected from spambots. You need JavaScript enabled to view it. 

Super Shuttle 10 guest seater minibuses Dave Comeskey 03 547 5782 This email address is being protected from spambots. You need JavaScript enabled to view it.  $75.00 + $5.00 per additional pickup or drop off.
Buses
Bromells Bus Charter 03 548 1619 Lee or Mike

Nelson SBL Services 03 548 3256 Jaren Dougherty This email address is being protected from spambots. You need JavaScript enabled to view it.

Motueka Bus Co Ltd. (03) 528 7040 Mike Thomas A/H (03) 528 4051

The Party Bus 544 7278 This email address is being protected from spambots. You need JavaScript enabled to view it.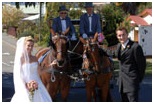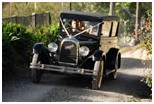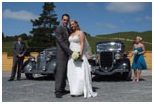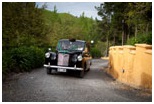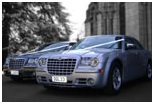 Image 1:Wendy Holness and Scott Mackay 11/03/06 Photo: Stirling Images
Image 2:Kylie Ballantine and Chris Hall 14/04/07 Photo: Leah Kawiti
Image 3:Lisa Hartley and Steven Grace 23/10/10 Photo: Melinda Baigent
Image 4:Rebecca Poulter and Mark Hrynkiw 05/11/11 Photo: Daron Graham
2. Beauty and Health -
Massage
Why not treat yourselves to a de-stressing massage in the week before your wedding
Raewynn Greenwood    027 517 3106
This email address is being protected from spambots. You need JavaScript enabled to view it. 
Professional Makeup (specialising in weddings)
Jo Henderson  544 9595 or 027 544 9596
This email address is being protected from spambots. You need JavaScript enabled to view it. 
3. Photographers 
Melinda Baigent 03 542 4317, 0274 344 265  
This email address is being protected from spambots. You need JavaScript enabled to view it.     
http://www.melindabaigent.com
Photographer for:
Lyndelle Tuffnell and Jonah Neho 11/09/05
Monica Jack and Vernon Bruce 28/12/05
Amanda Davy and Brett Charlett 22/10/06
Lisa Hartley and Steven Grace 23/10/10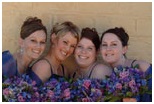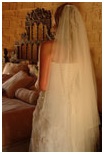 Daniel Campion
Photographer for:
Lauryn Carpenter and Warryn Bermingham 01/12/07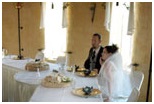 Daron Graham   Nelson Wedding Photography  544 6220, 027 390 6126 
Photographer for:
Amy Aitken and Craig Compton 22/11/08
Jennifer Van Vliet and Sam Hemelryk 26/02/11
Amanda Pang and Mike Booker 29/10/11
Beck Poulter and Mark Hyrnkiw 05/11/11
Jessica Donaldson and Rob Lyver 11/11/11 BRIDE OF THE YEAR
Shelley King and Julian Trigg 16/3/12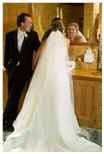 Jacyln Knapp 021 111 7270
This email address is being protected from spambots. You need JavaScript enabled to view it.
Photographer for:
Franceska Marshall and James Dobler 17/02/07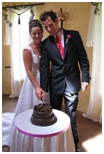 Alicja and Jakub Maslowski 
Photographers for:
Fiona Mulvay and Chris McGlinchey 27/10/07
Chris Philips   544 2040, 021 232 8490
48 Main Road, Appleby.
Photographer for:
Amanda Milne and Chris Lockwood 26/01/08
Nicola Thomson and Matt Dowell 02/05/09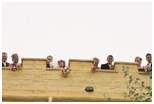 Shelley Roberts 021 686 666
This email address is being protected from spambots. You need JavaScript enabled to view it.      
http://www.limelite.co.nz  
Photographer for:
Emily Horrell and John Robinson 12/01/07
Melinda Graham and Tim Close 11/02/12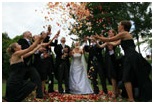 Tim Skinner 548 8879, 021 668 733
This email address is being protected from spambots. You need JavaScript enabled to view it.       
http://www.TimSkinner.co.nz
Photographer for:
Couple who do not wish to be named 05/05/05
Katrina Aldridge and Kevin Toland 18/11/06
Estelle Davies and Aaron Thorpe 16/03/07
Michelle Westwood and David Cross 28/03/09 
Peta Scanlon and David Strong 11/10/11
Grant Stirling     Stirling Images 545 1221
18 Malvern Ave, Atawhai    
http://www.StirlingImages.com
Photographer for:
Rebecca Foster and David Oake 22/01/00 
Ibolya Juhasz-Vedres and Phillip Little 27/07/02
Marie Dickson and Andrew Fish 04/09/04
Jamie Campbell and Shaun Curtayne 29/10/05
Wendy Holness and Scott Mackay 11/03/06
Grace Lunberry and Joshua Warne 12/01/08
Nicky Watson and Alan Mitchell 30/08/08
Jing Wen Sun and Peter Hartley-Walker  05/06/11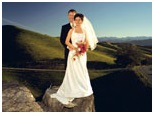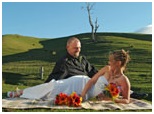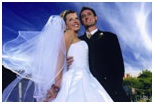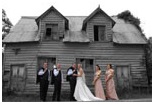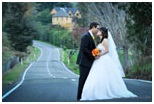 Oliver Weber Photography   
(03) 970 0020,021 819 462
This email address is being protected from spambots. You need JavaScript enabled to view it.
http://www.oliverwberphotography.co.nz
Photographer for several images dotted throughout our website as credited.
Sarah Campbell and Dave Kirk-Jones 24/03/2012
James Winch and Team   Artistic Images (now Tasman Photography) 
03 544 4360
This email address is being protected from spambots. You need JavaScript enabled to view it.        
http://www.tasmanphotography.co.nz
Photographer for:
Selena McGrath and Ben Max 26/11/05
Alex Rosario and Barry Mitchell 13/04/07
Jasmine Singleton and Jamie McLean 08/02/08
Angela Childs and Andrew Douglas 20/02/09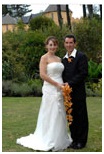 Gary Wynands (03)528 9901
204 High Street, Motueka.
http://www.garrywynandsphotography.co.nz
Photographer for:
Lisa Yee and Steve Kitching 25/2/06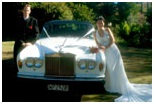 4.Cake Decorators 
If any of The Mudcastle bridal couples has a photo of their wedding cake that they would like to have included here so that others may also choose to use your cake decorator, please feel free to forward it to This email address is being protected from spambots. You need JavaScript enabled to view it. with the date of the wedding and the cake decorator's name and contact details.
Sugarcraft 
Rachel Sutton 03 547 1587
This email address is being protected from spambots. You need JavaScript enabled to view it.
Shelley King and Julian Trigg's Wedding 16/02/12
Flour Cake Studio
Stella (03)526 6212, 021 027 19399
This email address is being protected from spambots. You need JavaScript enabled to view it.
Erin Newcombe and Flynn Barry-Cotter's Wedding 18/02/12
Sarah Campbell and Dave Kirk-Jones's Wedding 24/03/12
Chocolate Velvet 538 0515
http://www.chocolatevelvet.co.nz
Lyndelle Tuffnell and Jonah Neho's wedding 11/09/05
Cakes for All Occasions
Linda Bunt  (03) 548 6696, 027 497 9775
This email address is being protected from spambots. You need JavaScript enabled to view it.
http://cakesforall.co.nz
5. Celebrants
Raewynn Greenwood 027 517 3106
This email address is being protected from spambots. You need JavaScript enabled to view it. 
http://www.soulfulconnection.co.nz
Diane Strong (03) 526 6897 
Legal Requirements
If you require any assistance with getting your marriage licence documentation in place,
Arthur Woodcock (03) 528 7340 can help with this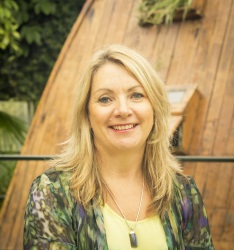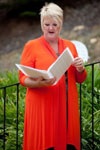 Raewynn Greenwood                     Diane Strong
6. Florists 
Fields Designer Florist 03 544 2233, 021 356 747
Wendell Field
This email address is being protected from spambots. You need JavaScript enabled to view it. 
www.fieldsdesignerflorists.co.nz 
7. Wedding Dresses
Elegant Brides
Angela Childs (one of our brides) (03) 547 4951,027 3262 886
This email address is being protected from spambots. You need JavaScript enabled to view it.
8. Musicians
Damon Ward  
03 540 3336
"My friend who was at our wedding is getting married in a few weeks and liked Damon that much he is flying him over to Wellington to play."
Lorne Maltman 
"The Mud castle is truly a special place and I love performing there."
Damon Ward 
La Vida!   Quartet  
03 546 9972
This email address is being protected from spambots. You need JavaScript enabled to view it.
http://www.lavidaquartet.co.nz
Duo Jackson Classical, Gypsy, Jazz, Romantic, Latin  
03 545 2137
Miles and Margaret Jackson
This email address is being protected from spambots. You need JavaScript enabled to view it..
http://www.duojackson.com
Also available with daughter Fleur as Trio Jackson
Bob Bickerton  Assorted medieval or unusual instruments 
03 545 0125  or 0274 384 048
This email address is being protected from spambots. You need JavaScript enabled to view it.
http://www.bickerton.co.nz
Gypsy Pickers  Hot rhythms and feel-good music with the power of soul
Lindy and Ron Valente
Lindy 027 304 5507
Ron   027 206 8284
http://www.gypsypickers.com
9. Childcare
Kidzcare
Gail 03 540 3903, 0274 499 339                                                         
This email address is being protected from spambots. You need JavaScript enabled to view it.
http://www.kidzcare.co.nz
10. Special Features
Butterfly Release
http://www.butterflycompany.co.nz
or
http://www.flutterbymonarch.co.nz
Jarrod and Mel
(06) 353 7882
Both companies courier nationwide