Ceremony & Reception at The Mudcastle
Dream weddings don't just happen; they require careful planning, creative skill, an experienced team and the right location. 
" If a bride ever wanted to feel and look like a princess on her wedding day then this elegant castle is the best place in the world to be on that special day. I rate the Mud Castle as the best place in NZ for extra special occasions."
Damon Ward 
VENUE HIRE
All weddings booked at The Mudcastle have exclusive use of the venue and are assured of total privacy. There are no noise curfew issues and ceremonies, photos, receptions, dance and wedding party accommodation can all be achieved at the one location.
A wedding booking at The Mudcastle involves 12 hours exclusive hire from 12.00 noon - 12.00 midnight on the day of the wedding.
Monday - Thursday $1250.00
Friday - Sunday $2000.00
Early access to The Peach Suite and/or The Gold Turret from 10.00 am on the day of the wedding may be possible for the additional fee of $250.00.
This option allows the bride and/or groom and their attendants the privacy to relax and get ready on site before the ceremony should they wish. (Please note it does not extend to the bridal party or wedding guests checking in to the other accommodation then).

CEREMONY
With several fantastic ceremony sites both indoors and out, (and all with power available), memorable and stress-free weddings at The Mudcastle do not depend on the weather on the big day. And you can hold your ceremony and reception at the one venue for no additional hire fee.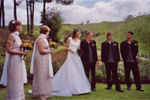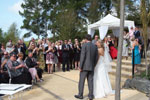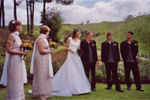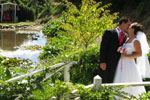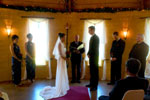 Image 1 Leticia Jacobsen and Danny Hutchinson
Image 2 Lisa Hartley and Steven Grace, Photographer Melinda Baigent
Image 3 Leticia Jacobsen and Danny Hutchinson
Image 4 Franceska Marshall and James Dobler, Photographer Jaclyn Knapp
Image 5 Lisa Yee and Steve Kitching, Photographer Garry Wynards
PHOTOS
Photographers frequently say that they are "spoilt for choice" for photo possibilities at The Mudcastle which means the time needed to get great shots is kept to a minimum and you can join your guests sooner.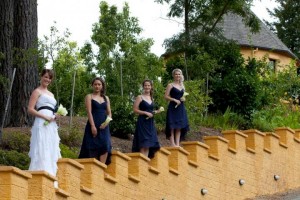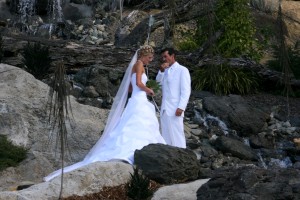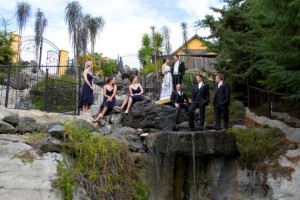 RECEPTION
The Mudcastle's Main Turret provides a unique backdrop for intimate wedding receptions for up to 110 guests seated.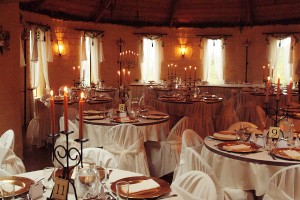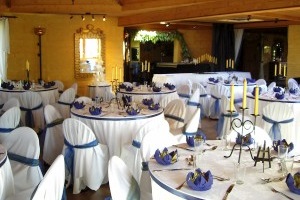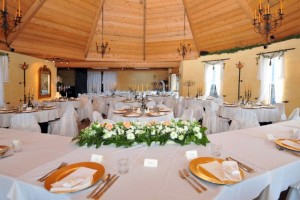 Image 1 Davy / Charlette Wedding
Image 2 Tuffnell / Nehu Wedding
Image 3 Watson / Mitchell Wedding
DECORATIONS
Whether you're after something simple, romantic, classic or totally original - from small details to extravagant statements - at The Mudcastle, we've got the expertise, the experience and a huge range of decorative extras to assist you to put everything together in style. Please view our Wedding Hire Items Here

CATERING
Weddings at The Mudcastle have been catered for up to 170 guests with gourmet BBQs, continuous finger food, sit down table buffets, plated menus and sumptuous medieval banquets so don't be afraid to ask if you would like something different. 

BEVERAGES
Nelson wins more medals per hectare of vines planted than any other New Zealand wine region and at The Mudcastle is located right in the heart of it. Putting together a beverage list for each wedding is easily done. 

ACCOMMODATION
The Mudcastle offers their wedding couples the exclusive hire of the entire castle's accommodation at a special rate that includes The Mudcastle signature breakfast served at a time of your choosing and a noon check out. 

WEDDING DAY TIMELINE
Creating an individual timeline of events for your day is highly recommended so that sufficient time is allowed to fit everything in. Our sample timeline template may be helpful.

WEDDING VENUE COST SUMMARY
We realise that planning a wedding can be an overwhelming process to begin with. So, if working out what may or may not apply to you from the various options is all too much, we can simplify the process for you.