Dinner Theatre at The Mudcastle
Watch this space – new theatre performances over dinner are planned.


Past Performances have included
Fawlty Turrets,
Baaaassiiilll! You've heard Sybil's dulcet tones on the telly, now experience for yourself the superb service and ambience that is Fawlty Turrets.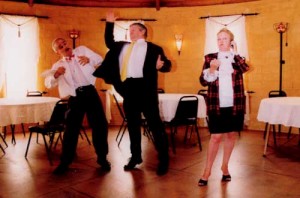 Rocky Horror
There's a light on over at the Frankenstein place and you're invited. Dr Frankenfurter, his faithful handyman, Riff Raff, and maid, Magenta welcome you to the late night, double feature picture show that is Rocky Horror.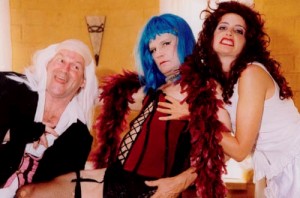 Allo Allo,
Allow yourselves to be transported to a small village in wartime rural France and René and Edith's delightful bistro, Glossops Eaterie (aka The Mudcastle). Your task tonight is to ensure the famous painting "Fallen Madonna With The Big Boobies" doesn't fall into the wrong hands ie. Herr Flick and his German cronies.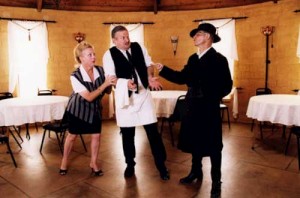 Murder Mystery
A Beautiful evening. The ideal venue. Fine food. Fun company. Everything is perfect... until... There's been an 'orrible hincident' at The Mudcastle! The only people present are the hosts (it couldn't be them); staff (beyond reproach, of course); the victim and ... you. Inspector Horace Hound and PC Plod of the Upper Upper Moutere and Districts East Police investigate.